Rock Solid Drilling!
Welcome to Dundas Drilling Ltd.
Dundas Drilling is a Canadian company with over 20 years of experience in providing safe and effective rock drilling services to a wide range of commercial and industrial clients. We service a wide geographic area including the entire southern half of Ontario.
Let Dundas Drilling take care of your next project with our specialized drilling equipment, dedicated staff and experienced crew of operators.
Some of the many applications for our rock drilling services include:
Utility Rock Drilling (Hydro, Phone, Cable)
Solar Panel Posts
Sound Barriers
Guard Rails
Pole Barns/Cover All Buildings
Fencing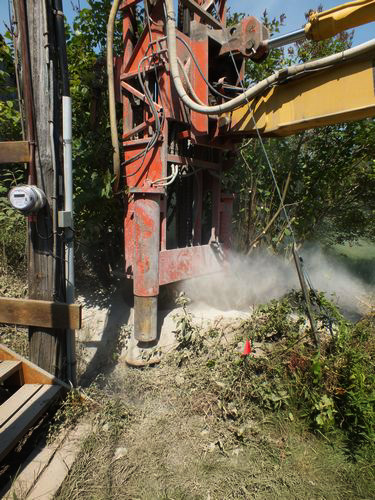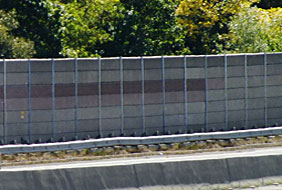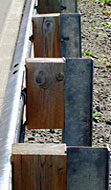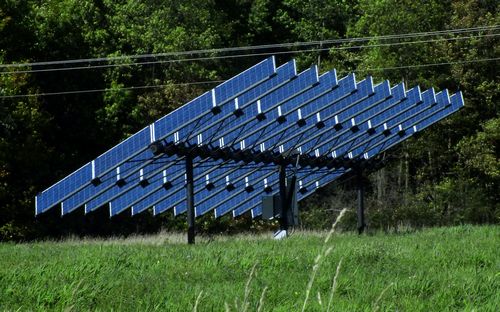 Dundas Drilling Responds to Storm Disasters:
Recent emergency calls included two major wind storms that tracked through the Kingston and Picton areas. One storm was at the end of April 2011 in the Kingston region, and the second storm was in June 2011 affecting the both Kingston and Picton regions.
Our response was immediate. All crews where called in and put on stand-by while Hydro One assessed the storm damage and established the immediate response requirements. Once Hydro One contacted us and provided the location for the first set of broken poles, our crews were dispatched to the sites. When it was established that the storm had caused more damage than anticipated, more men and equipment were brought in to handle the calls.
The first storm mainly affected Hydro's Kingston Operation Centre. Our crews worked alongside Hydro One crews for pole holes, pole setting, anchor installations and crew assist work. The Dundas office staff remained on duty and on call throughout the process. Our crews remained on-call until Hydro was satisfied that all work required to re-establish power was completed.
The second storm in June included the Kingston and Picton Hydro One Centres. The same procedures employed in April 2011 were followed with our crews and equipment made available for Hydro One until all work required was completed.
Two administrative staff members remained on hand at Dundas Head Office throughout both storms to maintain communication with our crews and Hydro One, as well as provide emergency location information, follow up on progress, and fulfill or any other requirements for both Hydro One and Dundas crews. Our assistance assignments included barge work and pole setting with Hydro One helicopters and crews.
Two Dundas rock drilling crews were kept working on site during both storms preparing the rock holes for pole replacements.